LED glass display is called SMD modular products with high brightness, which has broken a set of new probability for lighting and glass advertising. Those features- thinness, lightweight, high brightness and seeing through also are offered with convenience, quick implemented hardware and software interfaces.
More possibility is created by the bright unit and smallest pixel of LED Glass Wall, which can make the image and video with brightness and brilliance even in daytime. As birth of Glass Led Screen for Building, more functions and possibilities will be brought about.
LED Screen Name: P3 Outdoor SMD glass transparent led display screen
LED Class: Integrated SMD 1921
Pixel pitch: 3.125/6.25mm
Cabinet Size: 1000mm(w) X 500mm(h) Cabinet size could be customized based on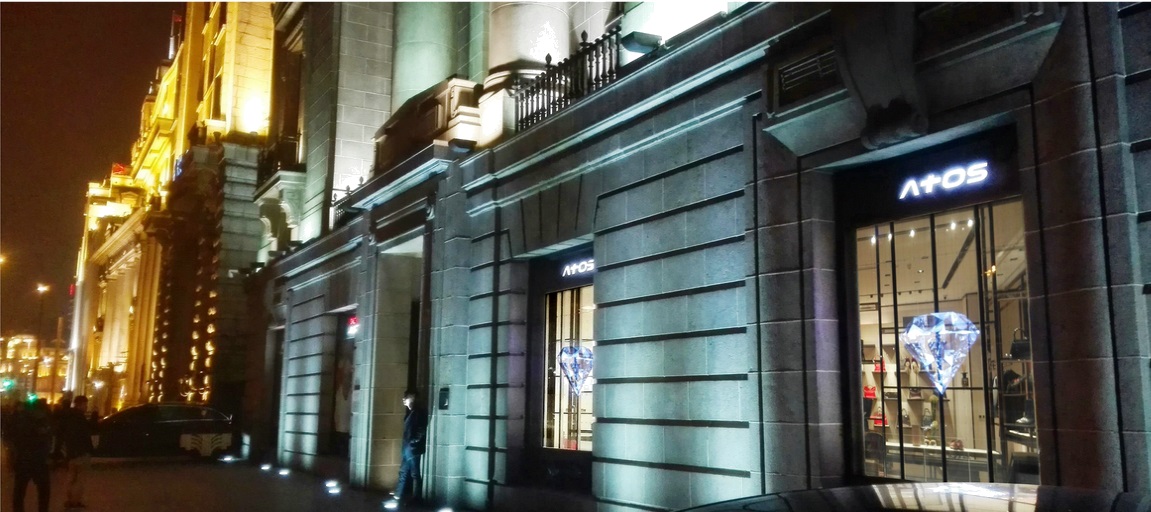 Product features and benifits of LED glass display
Unparalleled transparency
At more than 70% transparency, Priva`s Glass led displays become undetectable when viewing from five meters and beyond.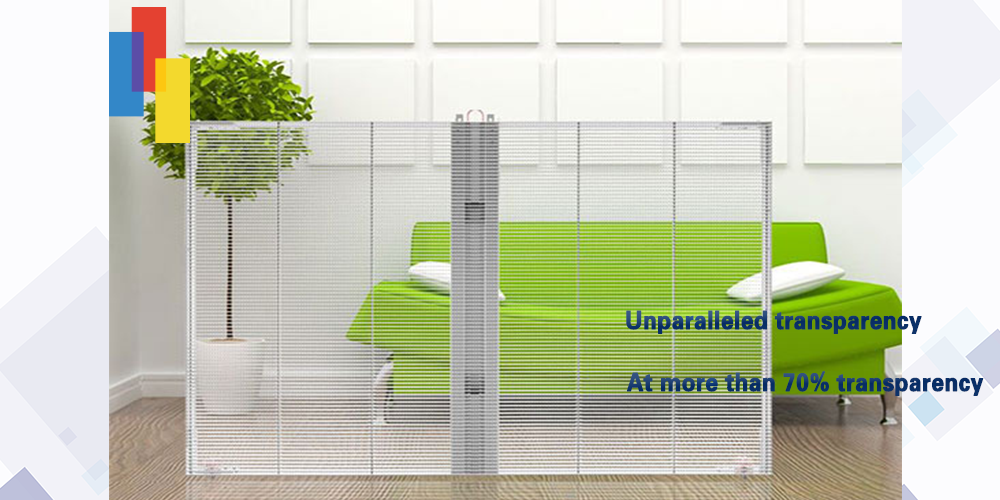 High resolution
The displays` high resolution allows for incredible graphics and motion effects that combine with transparency in ways that give artists and designers new possibilities for their creative vision.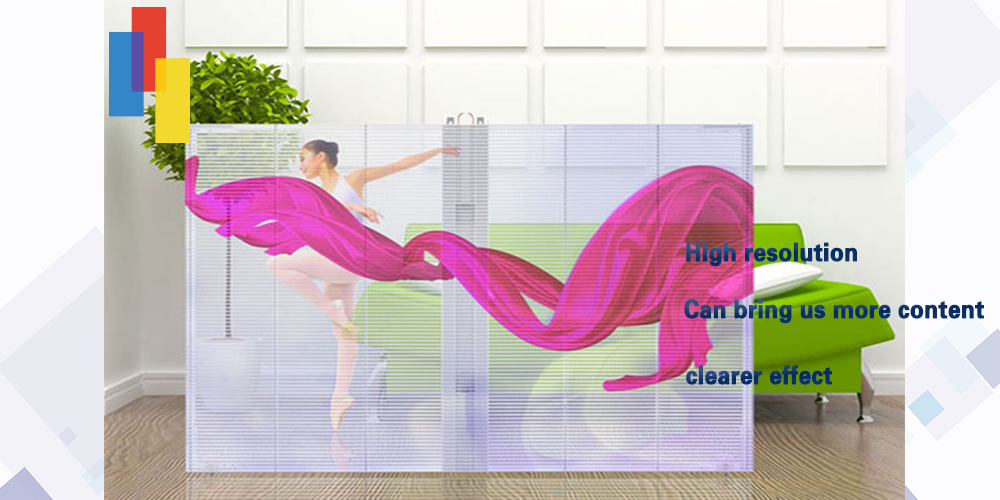 Light weight
Privaled`s glass led products are weighted approximately 14kg/m2 on average The super light weight make them convenient and cost effective for transportation and installation.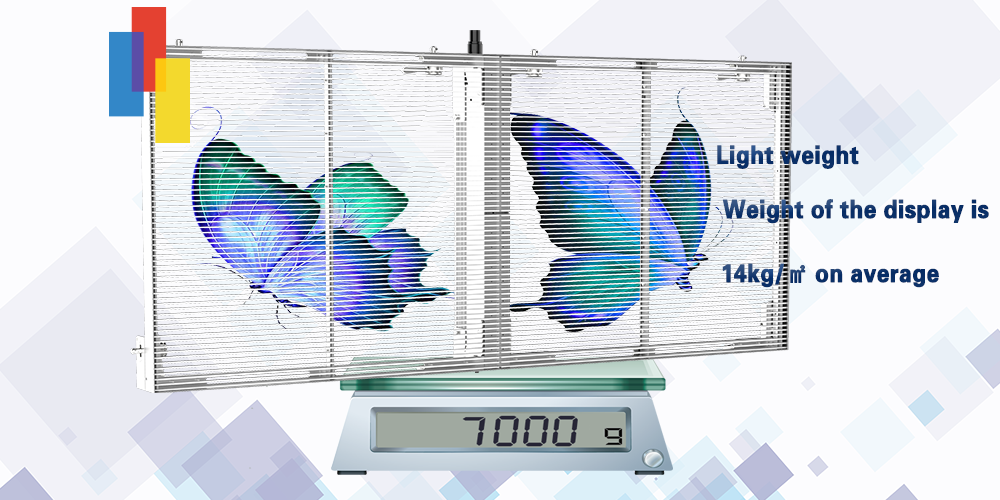 High Luminance
With up to 7000nit in brightness, make sure the led glass led displays are visible in bright day light. The high brightness make them ideal for outdoor advertising or media architectural spaces.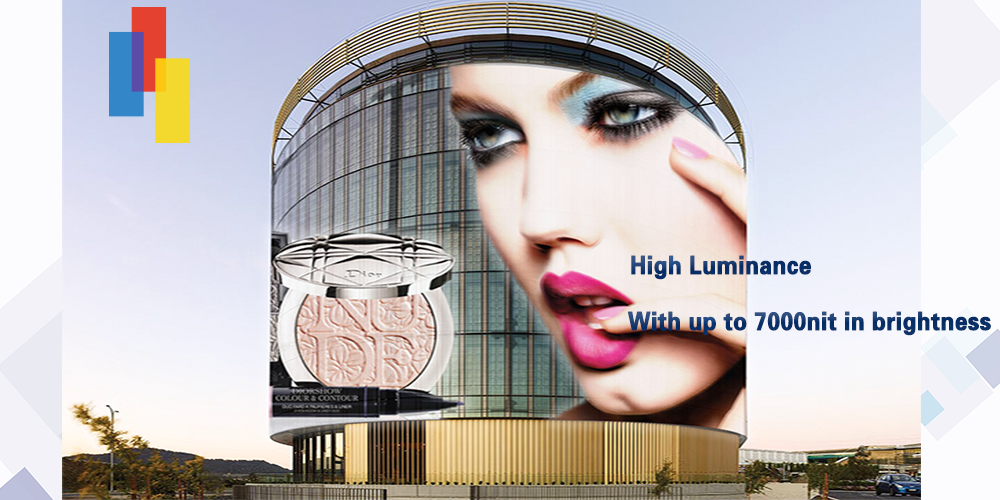 Outstanding appearance
Modular design, choose resolution
Standard size can be used to assemble displays in various sizes, using the right resolution for the job.
Transparent LED modules and simple support frames create clean and unobtrusive displays.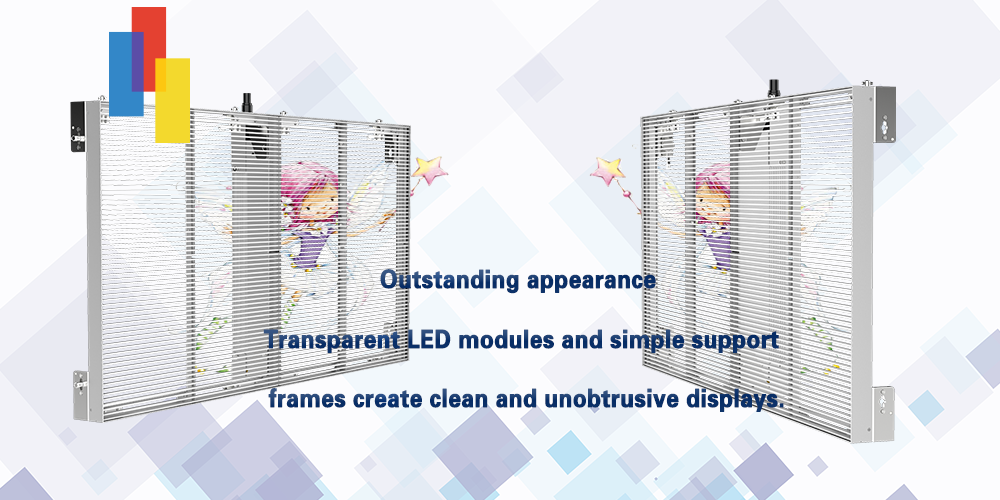 LED glass video display cabinets have a dimension of 1000mm in width x 500mm in height, and a depth of 30mm. Below you can find the photo with size of the LED glass video screen cabinet. It is important also the size of cabinet could be customized based project requirement.
parameter:
Product specification
Product model
GR3S
Pixel Pitch
3.125*6.25
Scan Method
1/4
Module Resolution
320dots x 80dots
Module Dots
25600 dots
Module Size (width x height)
1000mm*500mm
Resolution (dot/㎡)
51200 dots
Max. Power (W/㎡)
800 watts
Ave. Power (W/㎡)
550 watts
Module Raw Material
aluminum
Brightness
6000cd/㎡
View Angle
(H)120°,(V)120°
Minimal Viewing Distance
≥3M
Gray Scale
14bit
Color
10bit
Refresh Rate
3840Hz
Repetition Frequency
60HZ
Input Voltage
100VAC~240VAC
Packing Way
wooden/air Cases
Transparency
76%
Life Span
≥100,000 hours
IP Grade
IP20
Working Temperature
﹣10℃~40℃
Weight
15.2kg/sqm
Control System
Nova/Mooncell
Pixel Configuration
Pixel Configuration
1R1G1B
Nation Star
SMD1921
Application of LED Glass curtain display screen
This type of Transpanrent led display is also widely used for interior of glass wall , stage events, presentations, full color demos, and window sign which need see through
LED Glass curtain display screen For 4S store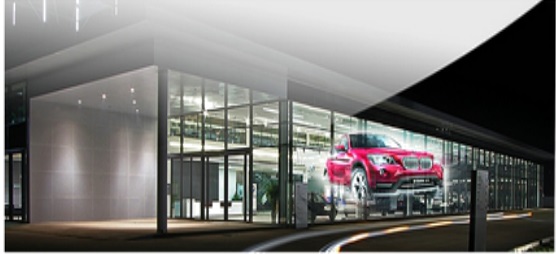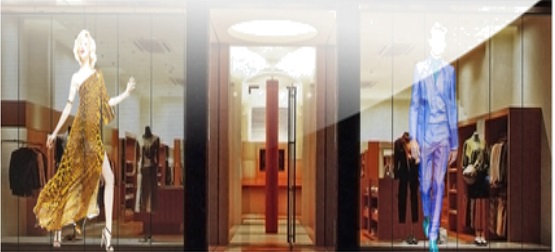 LED Glass curtain display screen for Building facade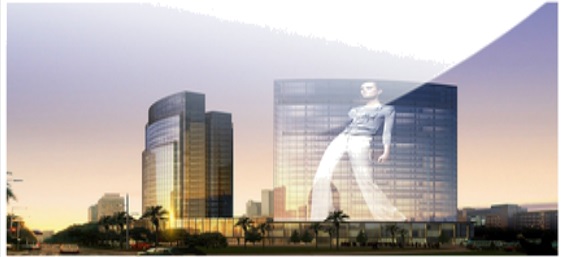 LED Glass curtain display screen for stage rental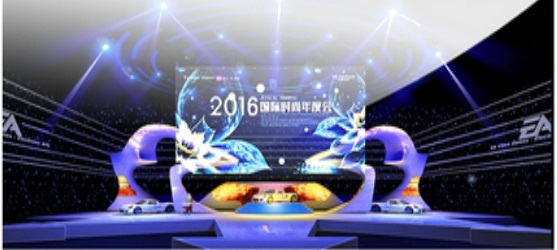 Company view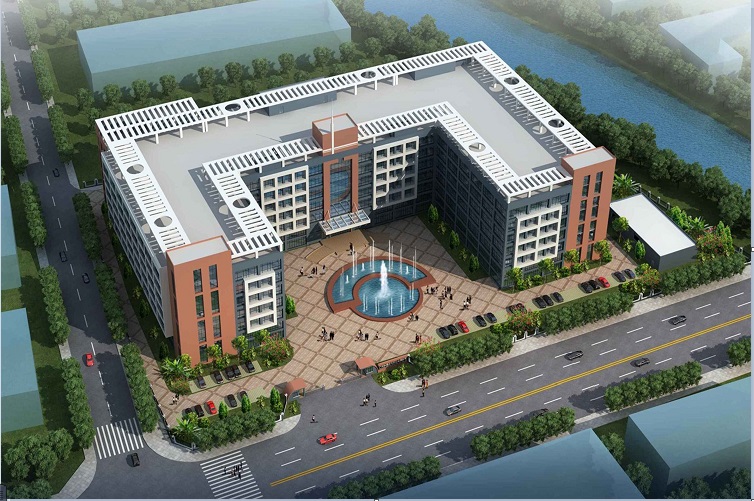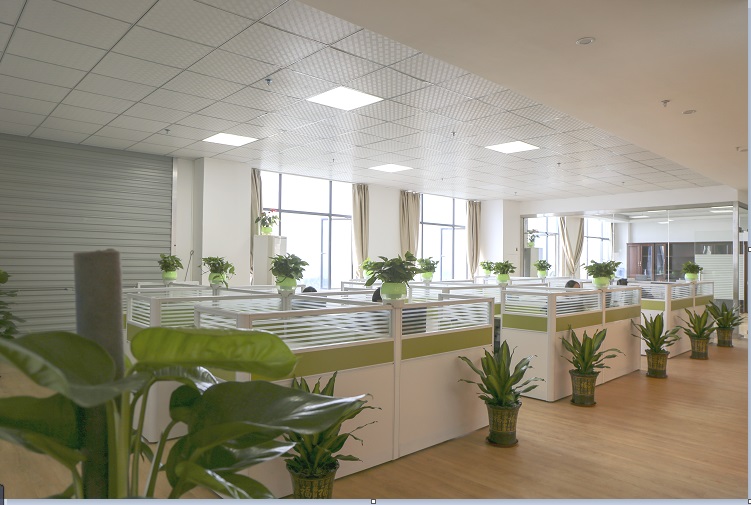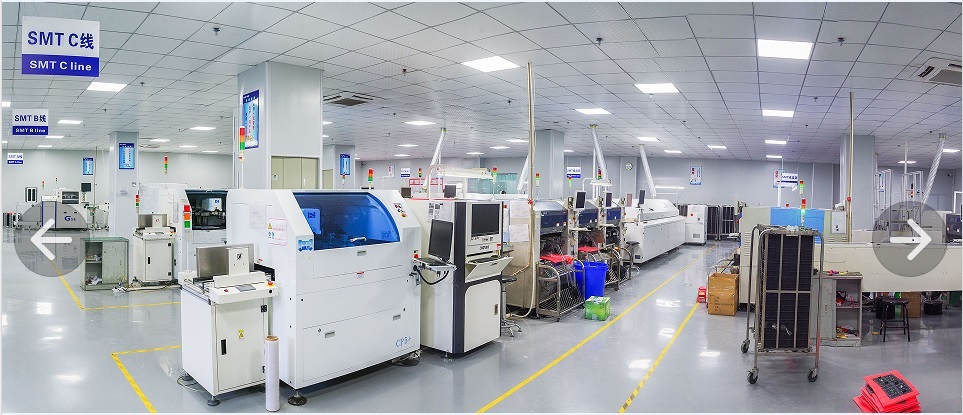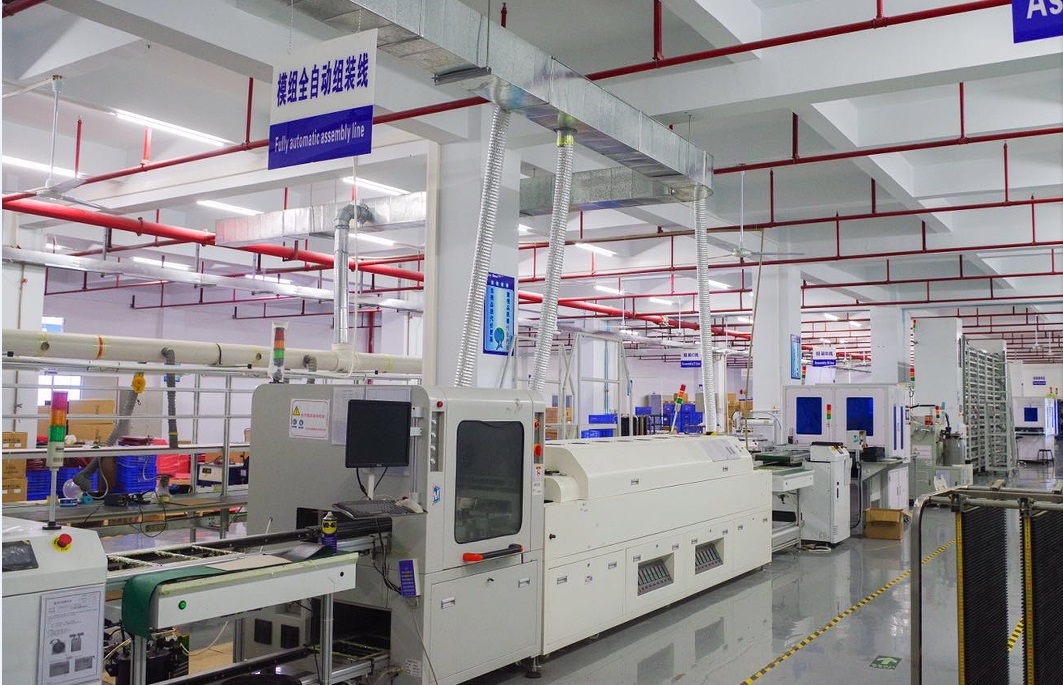 Группа Продуктов : Прозрачный светодиодный дисплей > Светодиодный стеклянный дисплей